What's New
Visualizing TIPs and STIPs Using GIS on April 27, 2016
Presenters: Delaware Valley Regional Planning Commission and Pennsylvania DOT
GIS in Transportation Webinar



Wednesday, April 27th 2016
1:00 Ė 2:30 PM (ET)

No pre-registration necessary, and attendance is free. Use the following information to join the webcast:

Link: http://fhwa.adobeconnect.com/gistransportation/
Audio Number: 877-336-1274
Participant Passcode: 7838594#

The Delaware Valley Regional Planning Commissionís (DVRPC) staff will discuss how GIS has played an important role in how they visualize, analyze, evaluate, and manage their Transportation Improvement Program (TIP). They will talk about the types of evaluation and analysis they perform with their TIP data layers and other work program projects such as the Long Range Plan, Environmental Justice, and Congestion Management Process. They will also demonstrate and highlight their TIP web mapping application and how they are important tools to help visualize the location of TIP projects, quickly view current funding and detailed information about a project, and collect public input in an easy-to-use web interface.

John Parker will present Pennsylvania DOTís (PennDOT) custom project application and highlight some of its key features including how it was developed and evolved into the main web application for the public. With the goal of a one stop shop for all projectsí information, the problems that needed solving were threefold. The first problem was to know what was under construction or what is going to happen this year, an idea that was driven by PennDOTís press office. The second problem was to update PennDOTís ACT 89 transportation projects and P3 projects with legislators. Finally, the third problem was to get the STIP/TYP plans to the public in a way the general public could understand. PennDOT was able to put it all together.
GIS Webcast: King County GIS Center and Idaho Transportation Department - Making a Business Case for GIS Technologies
Now Online
Idaho Historic Map using IPLAN



A summary of the most recent GIS in Transportation webcast is now available here. Greg Babinski of the King County GIS Center in King County, WA, discusses the return on investment (ROI) of the use of GIS for day-to-day operations. In addition, Nicole Hanson from the Idaho Transportation Department (ITD) explains how ITD understands the value of using GIS to spatially display data with the agencyís IPLAN program.


GIS Webcast: Oklahoma Department of Transportation (DOT) - Managing Roadway and Bridge Events for Oversized and Overweight Vehicle Routing
Now Online

A summary of the most recent GIS in Transportation webcast is now available here. Jay Adams of the Oklahoma Department of Transportation (ODOT) discuss Oklahoma DOT's Restriction Management application, which allows the agency to intelligently route and permit trucks online while taking roadway and bridge events into account.


Restriction Management App


GIS January Newsletter
Now Online

The January GIS in Transportation Newsletter is now available here. This newsletter features an article by Sandra Tosca, P.E., of the Pennsylvania DOT, who describes the agency's GIS-based Snow Route Planning Application. In addition, Drew Davis of Larimer County, CO, and Will Allender of New Century Software, discuss the process and implications of developing a public-facing website in under 5 hours when flooding hit the region in 2013.


Snow Route Planning App


Reports on Geospatial Data-Sharing
Now available

Three reports explore how State Departments of Transportation (DOTs) and other transportation agencies are developing and using geospatial tools to support increased collaboration and improved information-sharing. These objectives are associated with the Federal Highway Administration's (FHWA) Geospatial Data Collaboration (GDC) initiative, which encourages State DOTs and others to use geospatial tools to streamline and improve transportation decision-making. The reports are now available online.


MD iMap


FHWA Geospatial Data Collaboration (GDC)
State/Local GIS Practices Database
Visit the database to learn more about GIS applications and practices in transportation being currently implemented across the nation.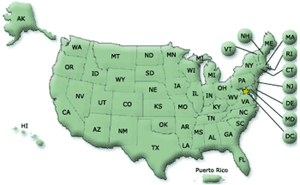 Quick Links
Archives
Connect